OFFSHORE SAILORS WANTED

This year's event promises to be exciting, there is a buzz that we haven't seen in a long time. The large number of early registrations shows the enthusiasm for the SBLR.
TRACKER UPDATE: We will have a total of 30 trackers. Click Competitors to see how many are currently reserved. This sets a limit on total competitors for this years event. Also note that fees go up from $75 to $100 after August 9. All this suggests REGISTER SOON.
IMPORTANT NEWS
The Scotch Bonnet Light Race will now have Real Time On Line Race tracking thanks to:

This takes the SBLR to the next level in offshore racing. YB Tracking is the world leader in satellite based tracking and reporting. Bob Johnson Auto Group's support means there is no additional cost to competitors. Anyone in the world can follow the progress of the race through the internet, as it happens. There will a viewer right here on this web site. For more information on this awesome technology see: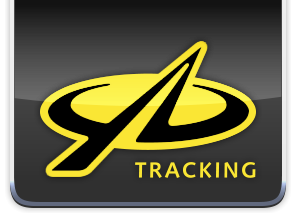 Our Invitation...

Fellow Sailors,

The Genesee Yacht Club would like to invite you to participate in the Scotch Bonnet Light Race on August 26th, 2022. This will be the 51st time that the race has been run and the first-time, boats at no additional expense to participants, will be equipped with real time YB3 Trackers. The Trackers will give friends and family access to your boat's location during the race. This is just one example of how we are going all out to make this event memorable and enjoyable. With the US/Canada Border open the race will follow its historical course around the Scotch Bonnet Island. The race itself is a test of skill and endurance that takes place overnight. For years on the southern shore of Lake Ontario this race has been considered a rite of passage. All who have participated in earlier events have memorable stories to tell.

If you are interested in racing this year, we encourage you to register early. Trackers are required for all boats. We will have a limited number. We need to know our final count of trackers by July 25, 2022, anyone registering prior to that date is guaranteed a tracker. After that date, your registration will depend on if we have a tracker for you. Registration will be closed when we run out of trackers or midnight Tuesday August 23, 2022. Registration is open here on our website.

Whether you are a participant in the race or a supporter, all are welcome to the awards picnic on Sunday, August 28th. This year we will be awarding etched glass keeper trophies for all 6 Perpetual Trophies and Division winners. The awards picnic features live music, food, and drink to celebrate the race and its Sailors. A portion of the registration fee and profits from picnic beverage sales will be donated to the National Center for Missing and Exploited Children.

This event is a qualifying race for both the LYRA Boat of the Year and PHRF-LO Chapman Season Awards.

Sincerely,
Rob Reisch
2022 SBLR Chairman, Genesee Yacht Club
rv.reisch@gmail.com

---
---
Live Music at the Sunday Picnic by Special Blend. Check them out at Special Blend.